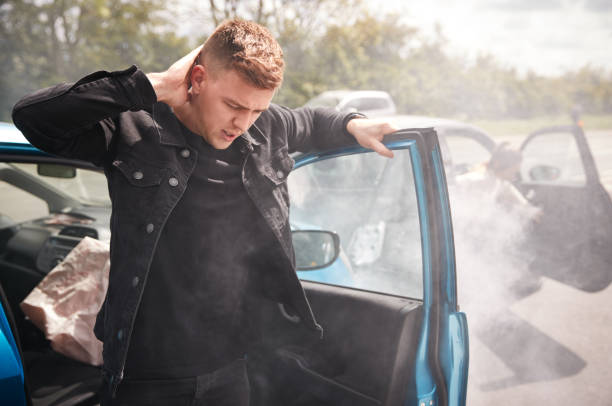 Been In An Accident? We Can Help Get You Well!
After a motor vehicle accident it's imperative to receive care from physicians who are highly experienced in treating auto accident injuries. At Neeld Family Chiropractic we have many years of experience in dealing with cases such as car accident injuries, slip and fall accidents, back and neck pain as well as many other musculoskeletal injuries. Dr. Neeld is highly trained to recognize, diagnose, treat, and document your injuries so you can get the recovery you deserve.
The injuries sustained from an auto accident may produce symptoms such as:
Whiplash
Neck Injuries
Headaches
Arm or Leg Tingling/Numbness
Radiating pain into arms or legs
Low Back Pain/Injury
Soft Tissue Injuries (muscle trauma/damage)
Disc Bulge
Disc Herniation
You should seek care from a doctor who has extensive experience in treating patients involved in car accident injuries within 48 hours of your car accident.  You have 14 days to get medical care for the injuries you suffered in a Florida car accident or your PIP provider may deny your claim for benefits.
Receiving a comprehensive examination and immediate care is extremely important. Any delay in seeing a physician for treatment after your car accident, may result in a higher risk of irreversible damage.
Top 5 Reasons to See a Chiropractor After an Accident
You may have injuries that have not shown any symptoms yet.  It is common for many injuries to take days or even weeks to show up fully. Whiplash injuries may not show any symptoms for hours, days or even weeks later.
The first 72 hours are the most critical after an accident and medical professionals all agree that treatment is most effective within that time frame.
Research has shown that as little as 8 mph in a whiplash accident can cause significant ligament damage. Even though your vehicle may not have extensive damage, your body might.
After a motor vehicle accident, soft tissue damage can be permanent. Scar tissue can form in the injured muscles and ligaments and prevent them from being flexible and will become prone to re-injury in the future.
Statistics show the longer you wait for treatment after you are injured, the longer it takes to heal and requires more treatments.
Call us now to preserve your rights and get on the path to getting your life back!